on August 10, 2014 by malma13 in Altele, Comments (0)
Integracja Eurokonta z płatnościami mobilnymi PeoPay jest bardzo prosta, wystarczy w syste…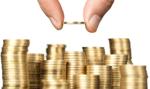 Integracja Eurokonta z płatnościami mobilnymi PeoPay jest bardzo prosta, wystarczy w systemie Bankowości Elektronicznej Pekao24 kliknąć zakładkę PeoPay i podpiąć rachunek do aplikacji. Od tego momentu można korzystać z telefonu, tak jak z karty debetowej. Transakcje realizowane są bezpłatnie, bardzo wygodnie i szybko. Na bieżąco dostępne są saldo oraz historia transakcji na rachunku. Dzięki tej funkcji, klient od razu wie, ile pieniędzy zostało mu na koncie po dokonaniu płatności. Jest to duża zaleta w porównaniu do standardowych kart płatniczych, czy płatności gotówką.
Coraz więcej klientów przekonuje się do płatności mobilnych w sklepach i innych punktach usługowych. Ponad 40% operacji wykonywanych za pomocą smartfona z aplikacją PeoPay to transakcje w terminalach POS.
- Jesteśmy przekonani, że wprowadzone zmiany, czyli podpięcie aplikacji do rachunku bankowego klienta oraz zwiększenie ilości miejsc, gdzie akceptowane są płatności mobilne przyczyni się do jeszcze szybszego wzrostu użytkowników aplikacji PeoPay i tym samym liczby klientów Banku Pekao SA. Statystyki pokazują, że 30% użytkowników PeoPay jest nowymi klientami, którzy nie mieli wcześniej relacji z naszym Bankiem  – powiedział Wojciech Pantkowski Dyr. Zarządzający Departamentem Klienta Detalicznego, Banku Pekao.
Obecnie za pomocą telefonu z aplikacją PeoPay można płacić już w ponad 19 tysiącach terminali w całej Polsce i ponad 4000 sklepów internetowych. Wkrótce dołączą do nich kolejne sieci sklepów. Dodatkowo wiele punktów oferuje wysokie rabaty za płatność aplikacją PeoPay, np. 15% rabat można uzyskać w sklepie internetowym answer.com, a 30% zniżkę w szkole języka angielskiego online www.etutor.pl.
Źródło: Bank Pekao SA
Funny T Shirts, Funny Gifts and Humor Store Directory